fun: All content tagged as fun in NoSQL databases and polyglot persistence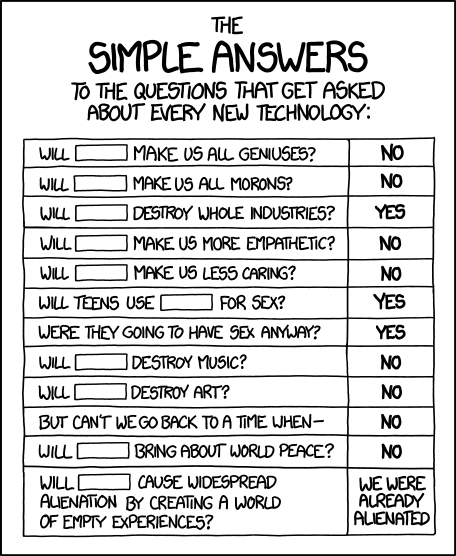 I bet this was used for concluding that NoSQL is less disruptive than we thought and that NoSQL is not the revolutionary technology analysts and VCs expected.
Original title and link: Simple answers… can we apply xkcd's recipe to NoSQL databases? ( ©myNoSQL)
---
---
I know a few people that avoid the Internet completely on April's Fool. After being tricked every year by my dad, I'm very careful with what I'm posting on that day. This year has been easy on me, but that doesn't mean there weren't a couple of good ones.
My favorites:
Original title and link: Best NoSQL April's Fool ( ©myNoSQL)
---
---
The Big Data space is flooded with buzzwords, and "real-time" has become a staple adjective when touting the advantages of Big Data technologies. However, very few companies have successfully articulated the true economic value of ad-hoc data analysis. While the prospect of speed-of-thought analytics appears attractive, there are actually many indicators that speed sacrifices quality.

It can no longer be ignored: slow is the new fast.
A trend a missed, but it totally makes sense. At least today.
Original title and link: The Real-Time Cure: Slow and Steady ( ©myNoSQL)
via: http://www.wibidata.com/blog/real-time-is-reckless-slow-and-steady-wins-the-race
---
---
---
---
---
---
---
It's old and doesn't account for the hundreds of options, but it's soooo nice:
CRUD = Comics Regarding Unpopular Databases
Original title and link: Choose Your Database - CRUD ( ©myNoSQL)
---